First O'Fallon seeks to glorify God by praying, giving, and going, starting at home and reaching around the globe.
Serve …
… in Our Community
We're working to make an impact for Christ, beginning with our communities in St. Charles County, Missouri. We want everyone at First O'Fallon to be equipped to share his or her faith. Join us and allow God to use you.
Mission O'Fallon
Our local mission is to identify needs in our community, equip members to meet those needs, and connect people to a growing relationship with Jesus Christ. Watch for announcements and opportunities to serve.
---
… in Our Nation
First O'Fallon can make a difference with our neighbors here in the St. Louis metropolitan area and across America. Join us as we serve in the Midwest and other parts of the country.
New mission opportunities coming soon!
… in Our World
Then Jesus came to them and said, 'All authority in heaven and on earth has been given to me. Therefore go and make disciples of all nations, baptizing them in the name of the Father and of the Son and of the Holy Spirit, and teaching them to obey everything I have commanded you. And surely I am with you always, to the very end of the age.' Matthew 28:18-20
We believe every follower of Christ is called to fulfill this "Great Commission."  
New  mission opportunities coming soon!
National and international missions contact: Brandon Kiesling
Upcoming Missions Events
Sep
19
Sun
all-day
Global Missions Celebration
Global Missions Celebration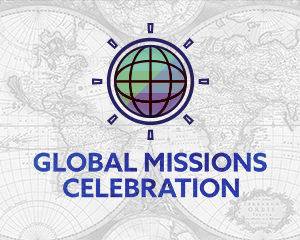 The GMC is a week-long event designed to encourage the missionaries representing different countries, to reflect on the victories of this past year, and to celebrate the coming year's vision and strategies for taking the[...]