Kids Life

Who We Are
At First Baptist Church O'Fallon we care about families.  We have programs specifically designed for babies, preschoolers, and elementary children.
We strive to provide a safe and fun learning experience where your children can learn about God on a level they can understand.  All of our volunteer leaders are trained and have background checks.
We'd like to invite your family to come experience what God is doing! Stop by the Kids Life check-in desk near the Children's Worship Center for more information.
When We Meet
Sunday 
Babies-Kindergarten
Life Group: 9:30 am & 11:00 am
Kids Life Worship Junior: 11:00 am
1st-5th Grade
Life Groups: 9:30 am
Kids Life Worship: 11:00 am
Wednesday (September – May)
Age 2-3 Years
AWANA: 6:30-8:00 pm
Age 3-5th Grade
Kid's Music: 6:00-6:30 pm
AWANA: 6:30-8:00 pm
Special Events
Kids Music Workshop
Preschool Play Day
VBS
Stay tuned for information about Special Events in 2022!
RESOURCES
Recent Kids Life Newsletters
Click Here to sign up to receive information about Kids Life. Did you miss a newsletter? Click Here to see this week's issue.
Resources for Home Bible Study

Did you miss a Sunday Service? Click Here for at-home Bible studies
Awana Resources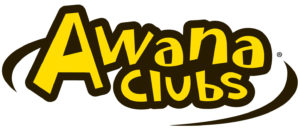 Extend your child's Awana Experience with deeper Bible study
____________________________________________
UPCOMING EVENTS
.
Get more info. about Summer Camp!