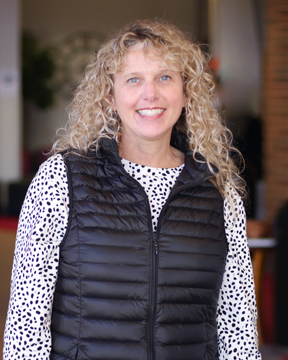 Director of the Center for Biblical Guidance
Jeanine Ellett serves as the Director of the Center for Biblical Guidance at FBCO. It is her passion to help people with life's problems by pointing to scripture as the ultimate source of guidance and direction in the life of the Christian. She is trained as a Certified Biblical Counselor through Gateway Biblical Training and Counseling Center in Fairview Heights, IL and is accredited through IABC. Jeanine has been a member of FBCO since 1999 and has served in many ministries during this time.
Jeanine is married to Kirk and has three children, Jacob and his wife Amanda, Lexi, and Grayson. The verses that speak the most to her are Phillipians 4:6-9, "
Do not be anxious about anything, but in every situation, by prayer and petition, with thanksgiving, present your requests to God.
 And the peace of God, which transcends all understanding, will guard your hearts and your minds in Christ Jesus. 
Finally, brothers and sisters, whatever is true, whatever is noble, whatever is right, whatever is pure, whatever is lovely, whatever is admirable—if anything is excellent or praiseworthy—think about such things.
 Whatever you have learned or received or heard from me, or seen in me—put it into practice. And the God of peace will be with you."