TOPICS
10 Steps To Starting A Church Safety & Security Ministry
De-Escalation
Crisis Mitigation
Interacting with Law Enforcement
Four Pillars of Church Safety & Security
CONFERENCE SCHEDULE
SATURDAY, MARCH 11, 2023
8:30 to 9:00am – Registration/Doors Open
9:00 to 9:15am – Welcome
9:15 to 10:00 am – 10 Steps to Starting a Safety Team
10:00 to 10:50 am – Threat Mitigation & Crisis Recovery
10:50 to 11:00 am – Break
11:00 to 12:00 pm – Having a Ministry Mindset & The Four Pillars of Church Security
12:00 – 1:00 pm – Lunch
1:00 to 1:40 pm – De-Escalation & Church Security
1:40 to 1:50 pm – Break
1:50 to 2:20 pm – Church Security Working with Law Enforcement
2:20 to 3:00 pm – Church Safety & Security Discussion Panel
3:00 to 3:20 pm – Wrap Up & Closing Prayer-Dismissal
COST
Tickets: $59
Groups of 3-6 receive $10 off each ticket price ($49 per ticket)
Groups of 7 or more receive $20 off each ticket price ($39 per ticket)
*Lunch is included.
For each ticket sold, $5 will be donated to the Chaplain's Assist Fund in O'Fallon, MO.
SPEAKERS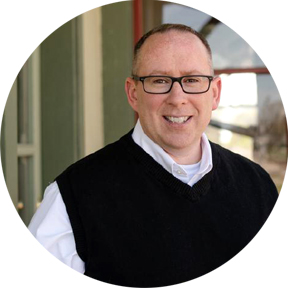 Dr. James McGarvey
is a church safety and security coach that partners with church leadership to develop their safety and security ministries emphasizing a church mission focus. After spending over 30 years in ministry leadership and over 15 years directing church safety teams, James knows the importance of balancing the Biblical mission of the church and safety mitigation. He believes church safety and security is not about simply standing guard, but regularly engaging and supporting other ministries in the church and ultimately supporting the mission and vision of the church. James is a best-selling author, ministry coach, speaker and radio host with a regularly impacting ministry to churches around the globe.  With over 25 years' experience in public safety, executive protection, teaching leadership, and fraud assessment he regularly guides churches all over the world with practical methods to keep their communities safer. He holds a BS in Bible and Computer Systems Management from Emmaus Bible College, an MBA in Marketing from Grand Canyon University and holds a PhD from Centurion Bible College.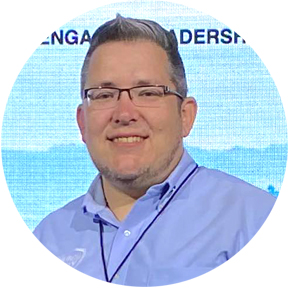 Mike Scully brings 20+ years of experience in Operations, Safety, Security, Nonprofit Operations & Communications. Mike has served in Emergency Management where he worked on preparedness, technology, public information, and launched their drone program. He served as a Deputy Director of their Emergency Response Team where he helped with volunteer operations, procedures, executive protection, and event management. He also served with Homeland Security where he handled social media communications and coordinated Emergency Responder Training in Active Threat drills in the state of MA. Mike has served 7 years as an elected official leading community preparedness, emergency alert information, and crisis communications in a medium-sized community. Mike serves as a broadcast host of the Church Safety Guys broadcast and author/creator of the Ministry Lifecycle- a ministry modeled proven to successfully assist churches with volunteer retention.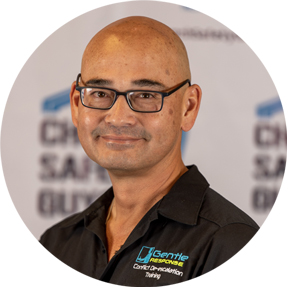 John Riley is a Certified Crisis Intervention Specialist, a US Army Veteran, and 20-year law enforcement officer with Grand Rapids Michigan Police Department. He and his team help businesses, corporations, non-profits, churches, and others, develop the knowledge, skills, and confidence to prevent volatile situations from becoming critically violent incidents. A highly sought-after trainer and speaker,John has successfully trained many church safety and security teams. His curriculum along with positive reinforcement guides individuals to a better understanding and practical application of de-escalation. In a critical time of heightened emotions and concerns, John offers clear direction to interact with others in a God-honoring way, reducing stress and potential conflict. John is an instructor of theLARA organization, Ohio Tactical Officers Association, Michigan Commission on Law Enforcement Standards, National Anger Management Association, and Certified-Crisis Intervention Specialist.
Dwayne Harris is an Ordained Bishop within the Church of God of Cleveland Tennessee. He is the founder of Full Armor Church and is an International Evangelist. Dwayne has been featured on Christian television, radio, and as a keynote speaker. In addition to ministry, Dwayne serves in full time law enforcement as a criminal investigator in Central Florida. He is a decorated officer with over 18 years of experience and has served on the S.W.A.T. Team and Crisis Intervention Unit. Dwayne is a licensed law enforcement instructor and teaches various tactical and investigative courses at State Universities. He has also provided law enforcement and military training inside Guatemala, in exchange for the opportunity to share the Gospel message. As a result, they have seen over 1900 officials respond to receive salvation in the last 6 years. Dwayne developed the Full Armor Church training program after seeing a need for security programs that are tactically sound and spiritually centered. He uses his firsthand experience of law enforcement tactics, responses to critical incidents, de-escalation and control techniques, and spiritual warfare concepts to build realistic security models.
REGISTRATION
Register HERE!