When:
September 13, 2022 @ 6:00 pm
2022-09-13T18:00:00-05:00
2022-09-13T18:15:00-05:00
Contact:
Steve Arnold
636-272-4838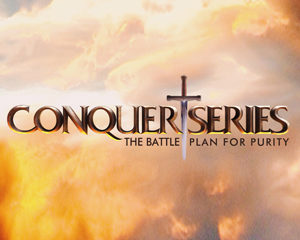 The Conquer Series is a 10-week biblically-based class to provide information on how to help and guide a loved one to live a sexually pure life in his/her Christian walk. Over 750,000 men nationwide have completed this video-group discussion-based class with thousands of individual lives healed of the constant internal struggle with pornography. Explore strongholds that keep men in bondage. Examine the neurochemistry of addiction. Discover the weapons and strategies of God. Investigate strategies to prevent relapse. Study practical daily techniques to remain free. Contact Steve Arnold or the church office for more information and to sign up. Your information will be kept confidential.