When:
February 1, 2018 @ 9:30 am – 11:00 am
2018-02-01T09:30:00-06:00
2018-02-01T11:00:00-06:00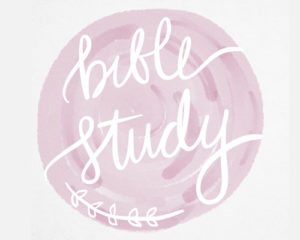 "A Woman's Heart: God's Dwelling Place" by Beth Moore
Perhaps no Old Testament event so dramatically illustrates God's persistent desire to relate to His children as the building of the tabernacle in the wilderness. Through the tabernacle God initiated a deeper relationship with His Chosen People by bringing reconciliation and revealing His glory. And certainly, no Old Testament event so richly prefigures the coming of the true Tabernacle, Jesus Christ. In this 10-week in-depth Bible study you will be challenged to prepare your heart, like the holy of holies, to become a home for His love and glory — a dwelling place for the Most High God.
Precept Upon Precept: Nehemiah
How do you respond when the enemy tries to interfere with God's clear direction? The enemies of God sought to frighten Nehemiah as he proceeded to rebuild the walls of Jerusalem. Nehemiah shows us leadership and obedience in the face of opposition, as well as God's miraculous blessing and provision.